What to look for in Industrial & Commercial Generators?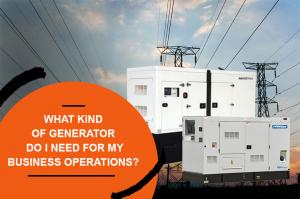 A generator is an important investment, especially if you are running a business that can't afford to lose power for long periods. Generators allow operations to continue despite a power outage or emergency. As a result, you can keep your facility secure, employees productive, and clients loyal and happy. However, it is important to consider the type of commercial generator you will need when buying a generator. Choosing the wrong one could end up producing more problems and permanent damage.
What Kind Of Generator Do I Need For My Business Operations?
While all generators can supply backup power during power outages and emergencies, when it comes to business facilities only two types are suitable, industrial and commercial generators. However, choosing between the two will still depend on your power requirements and the size of your facility.
Industrial Generators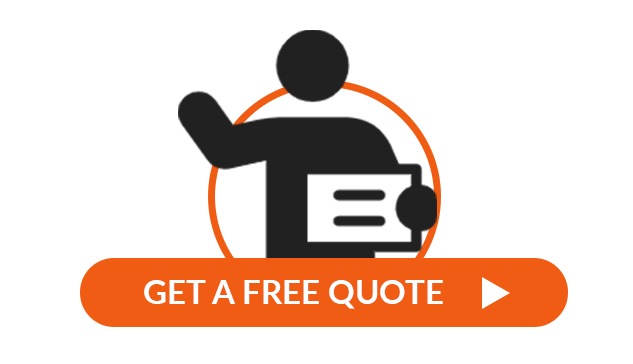 In terms of purpose and operation, an industrial electric generator is similar to any other power generator. However, there are still a few major exceptions. When we say "industrial," we usually mean equipment that is tough, durable, and built to resist the rigours of an industrial environment, such as a chemical plant, oil well site, or pipeline. These units are large-capacity robust generators that are capable of supplying a lengthy, continuous electricity supply. Industrial backup generators are enormous and powerful and are very useful for large applications ranging from corporations and schools to hospitals and mining.
Commercial Generators
Commercial power generators are comparable to residential generators used to power homes during a power outage or blackout. However, commercial generators are larger in size, with higher power output. They can power larger business facilities, including critical systems and equipment, to help maintain regular operations when the usual power grid is down. Compared to industrial generators, commercial generators are smaller. However, an automated voltage regulator is equipped with a generator to reduce power surges. Office buildings, medical centres, workshops, supermarkets, and similar facilities often use a commercial backup generator.
What Is The Best Fuel For Industrial And Commercial Generators?
Industrial and commercial generators can make utilise natural gas or diesel. However, commercial and industrial diesel generators are more recommended because of the following reasons:
Cost-efficiency: Diesel generators are more cost-effective than other generators, with a lower purchasing price.
Fuel efficiency: Most diesel generators have a higher thermal efficiency than gasoline generators, making them less expensive.
Durability: Robust engines that can withstand a variety of environments and circumstances.
Low maintenance: Compared to gasoline generators, fewer parts need to be replaced in industrial or commercial power generators that run on diesel. So, industrial and commercial generator maintenance is easy and less expensive.
Longevity: As long as the generator is maintained correctly, consumers may expect years of service.
Get Your Commercial Or Industrial Generator At Genset Hire & Sales Australia!
Whether you're looking for a commercial building generator or a powerful industrial generator, look towards Genset Hire & Sales Australia. We only stock the highest-rated new power generator sets, ensuring that you get a great value for a commercial or industrial generator hire or sales that fit your budget. Inspected thoroughly, our wide range of products has passed industry standards and been. This means you won't have to worry about extra downtime and the safety of everyone in your facility. Beyond that, our generators for hire and sale come with warranty and maintenance services. And, you can call us anytime for concerns about the produce. Don't hesitate to contact us if you have any questions, or want to learn more about the products and services from Genset Hire & Sales Australia.