Find A Good Industrial Generator For Your Business!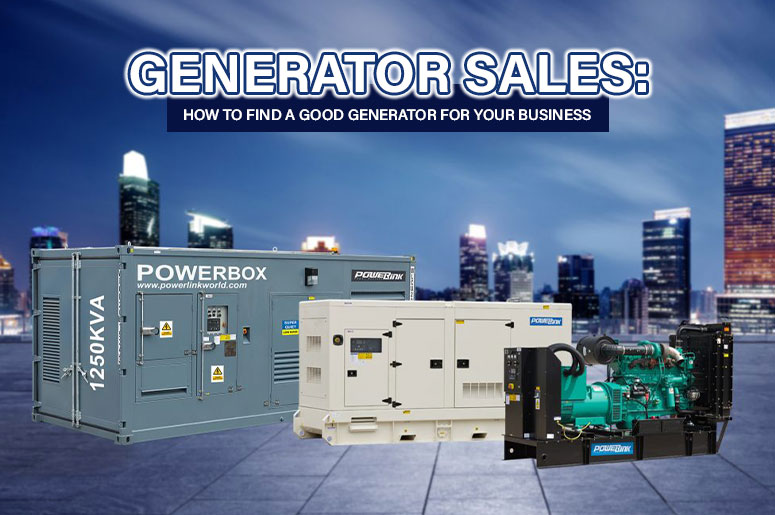 Australia is a big island continent with varying climates and frequent severe weather conditions. Some areas experience drought while others suffer floods at any time within a year. You always need to have a plan in place in the event of power outages and disasters. To be constantly prepared, the availability of generators is essential for your business. Whether you manage agriculture, mining, construction, engineering, or a small business, generators can help in your time of need. This is where generator sales and services come in. So, how can you find a good generator suited for your business?
1. Know Your Power Needs
To find the right generator for your needs, it is crucial to know the required power and wattage to support all your equipment and applications. Generators are sold by the power they can supply measured in watts. Also, a variety of sizes, from around 20kW up to 3MW are available. List the services of a certified electrician to determine your specific needs. You can also enumerate the basic appliances and equipment you need while the power is down, then add up the wattage to have a better idea of how much power you will require. Calculating your total kVA and kW power needs will narrow down generator options into a specific capacity range. For most commercial and retail businesses, a square foot measurement system is often used to calculate power requirements. Nevertheless, work with an experienced electrician who understands your needs and who has done similar work.
2. Identify Your Site Conditions
Once you get a good idea of the range of powering ratings and load capacity necessary for your business operations, the next thing to do is identify your site conditions. And, to better understand your conditions, these are the guide questions:
Do you need a generator for standby, primary, or emergency power?
Will you require a stationary or a portable unit?
Is there limited space or environmental concerns in your facility?
Do your power requirements demand a single-phase or three-phase unit?
It's necessary to know the generator set duty, fuel type, and electrical system. Moreover, consider the site's altitude, potential expansion plans, emissions, and voltage regulations in your locality.
3. Compare Your Fuel Options
Different generator types require varied fuel. Most commercial establishments and industrial sites have generators that run on diesel. This is because diesel has a greater level of efficiency compared to other fuel alternatives. Additionally, diesel fuel can easily be stored on-site, which is important, especially for remote locations. Furthermore, it is cheaper and safer to use than natural gas.
4. Consider Your Budget
All business purchases must be properly planned. While having a generator is an important part of your business operation, you should be wise in investing. Ensure that you are getting value for your money by finding the most suitable product for your needs. Also, compare the cost and benefits of each option you are considering before deciding on a product. Keep in mind that a cheaper option might save you money now, but a more reliable and sturdy generator can serve you better and longer. By choosing a high-quality generator at a reasonable price, you can have long-term savings. Furthermore, it is guaranteed that your business operations will continue to be productive during power outages and sudden disasters.
5. Look For Added Features
When deciding to buy a generator, you should also weigh in their added features. You want to purchase the item that can serve you the most. Some useful features you should look for are an automatic start sensor and an automatic CO shut-off that will shut the unit off if levels of carbon monoxide reach a dangerous threshold. These life-saving features can be very useful, especially in medical establishments and enclosed spaces. Indicators and displays can also be helpful to know the status of your generator so you can provide proper maintenance. You should also talk to your generator sales company about other advanced features you might want.
We Offer Generator Sales And Services At Affordable Costs!
If you are seeking the best generators for sale Australia has to offer, Genset Hire and Sales Australia is here to help! We are proud to offer the best generators for hire, sale, and services at reasonable prices. We understand the value our generators have for your business and will work closely with you to help find the best product to suit your power requirements. To learn more about our products and services, call us today on +61 08 9359 1988.