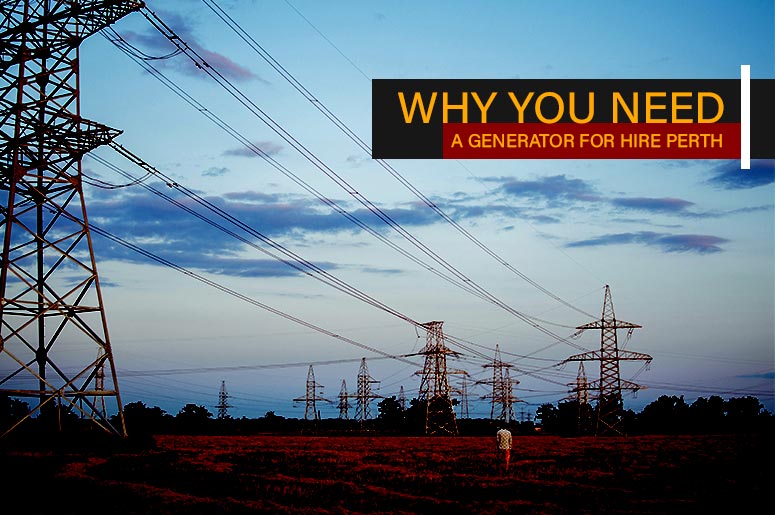 Whether you're working in a mining, landscaping, construction, or manufacturing business in Perth, you will need a reliable source of power when your usual power grid is unavailable. These heavy industries just cannot afford to lose valuable time. Deadlines and schedules have to be met, contracts have to be honoured, and employees have to keep working. Having a generator can be a quick solution to ensure business continuity and make your working conditions more manageable and precise. However, purchasing one can mean spending a lot of money on something you might rarely use. Many businesses nowadays are opting to hire generators instead. Read on to learn the reasons why a generator for hire in Perth is the best choice for your business needs.
Why Generator For Hire in Perth?
Being the most populous city with many thriving businesses, Perth business owners usually have a generator company close by to supply their operational needs. Here are the top reasons why.
1. Save Money
It will be cheaper to rent a generator if you don't use it frequently or for short-term projects only. You avoid the maintenance, storage and transportation costs of your own generator once you rent. You can return the generator and never worry about additional costs once your work is done.
2. Less Maintenance
Technicians maintain generators occasionally. With rentals, you can expect that the generators delivered to you are well-maintained and ready to provide for your needs. Moreover, a team of experts will support you install the generator and respond in case of an emergency.
3. Flexibility
One of the greatest things about renting a generator is that you can pick a specific type or make that is ideal for a specific project. You can rent generators of any size that can provide sufficient output for your particular need. Renting enables you to switch to a new generator type and service to ensure an efficient power generation that matches the demand corresponding to changes in your organisation. Moreover, you'll have a reliable team of experts that will help find the perfect generator that you require.
4. Field Services
Renting from a generator company means you can get support on-site. They can assure that the installation goes smoothly, demonstrates that the product is working properly, and all of your power distribution needs are satisfied. Also, generator rentals guarantee that your new power complies with local regulations if there are any. Furthermore, generator rentals can ensure that you meet the emissions standards and noise regulations of your area.
5. Warranty and Insurance Coverage
Renting a generator means you won't have to pay for insurance or a warranty. Most rentals come with renter's insurance which will protect you in the event of a malfunction or emergency. Generator company technicians will quickly repair or replace the malfunctioning or damaged equipment.
6. Respond Promptly During Disasters
After a storm, earthquake or fire wrecks havoc on your business, it will take some time to get things up and rerunning. A generator company can quickly deliver the power that you need while everything else is still being serviced. Even hospitals that have backup generators will have difficulty maintaining power distribution after a huge disaster, especially if their own generators get damaged. Rental companies can ensure that you will get immediate access to the power that can save your site. As a result, your business operations can resume with the least possible downtime.
If having constant access to power is important for your business, enquire about a generator for hire in Perth. It's always better to seek your options before you get into a really bad situation. Talk to our customer-centric employees at Genset Hire and Sales Australia. We'll gladly provide you with more information on generator rentals and offer our best deals and services for your needs. And, if you think that getting your own generator is a better option for you, we can also provide you with a wide variety of quality products to choose from. Call Genset Hire and Sales Australia on +61 08 9359 1988 today.