Commercial Generator – Industrial Generators for Sale & Hire in
Langford
Should You Hire Or Purchase A Generator in
Langford

?

Almost all businesses today recognise the need for having a backup generator. Not having one means that a power outage could cause an abrupt stop to your business operations. This could have stressful, costly, and damaging consequences. Businesses run on time and productivity and losing hours, or even minutes can have a significant impact on a business's success. Not only does it equate to monetary losses but it could also lower morale, and cause customer dissatisfaction. Luckily, generator companies like Genset Hire and Sales can help you get a backup power supply that can help you avoid all these consequences. It assures business continuity and allows you to meet deadlines and complete all operational processes.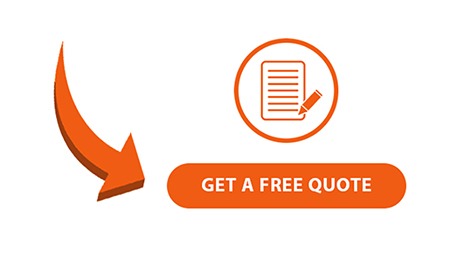 When you've finally decided on getting a generator set for your business, you might be torn between buying and renting a generator. Buying a generator seems costly but there is also a choice of generator for hire. If you are undecided, here is an overview that can help you find the best solution for your business.
Where to Find Diesel Generator For Sale in
Langford

?

Before you go and get yourself a generator, you will first need to determine your needs. Find out how big and how much power your project will require. Then, based on what you need, figure out whether renting or purchasing is the best solution. When considering these two options, keep the following in mind:
How Often Back-Up Power Is Needed
Most businesses rely on the main power grid to keep their operations running. Power outages are usually rare and caused by extreme weather changes or man-made disturbances. Meaning, you probably do not need a generator on standby. In this case, it would be more practical to go for the best generator rentals Australia has to offer. But, if your business experiences numerous power outages throughout the year, a backup generator on-site will ensure the continuity of your daily operations.
How Much Your Company Relies On Power
During a power outage, the consequences of the disruption vary across different businesses. If you're running a consultation firm, you will lose time but you can probably afford to delay some of your paperwork until a generator can be delivered to your location. However, if you're running a hospital with time-sensitive and life-dependent processes, having your own generator would be critical for your business.
How Well You Can Look After The Product
Generators will need some repairs and maintenance from time to time. As an owner, you will have to look after your unit and be sure that it keeps working properly. You can outsource some help from a contractor or deal with the maintenance tasks yourself. Either way, you'll be spending some time and money. On the other hand, if you are renting a generator, you can be sure that the generator will be well maintained and ready to supply power.
Where Your Business Needs Power
If your business has multiple locations, it will be cheaper to have a go-to rental company that can supply as many generators as you need. Buying one for each location will just be too costly. But, it is also very important to consider the location. If one of your locations is in a remote area, having an accessible backup generator just might save the day.
Genset Hire And Sales Australia Your Go-To Generator Company in
Langford
Whether you are hiring or buying a generator set, Genset Hire and Sales Australia can deliver a reliable unit to your business location. We offer competitive pricing to meet your need when and where you need it! Aside from diesel generators, we can also supply fuel tanks, lighting towers, load banks, and climate control systems. To see our wide variety of products and services, browse through our website and see our catalogue.
At Genset Hire and Sales Australia, we pride ourselves on consistently providing our clients with premium products and services to give the best customer experience. If you have any questions about our generator rentals and sales in Australia, feel free to contact us on +61 08 9359 1988.
Proudly Servicing
Langford

 and the following Surrounding Suburbs:

Genset Hire And Sales Perth WA

is rated at

4.8

based on

9

reviews.