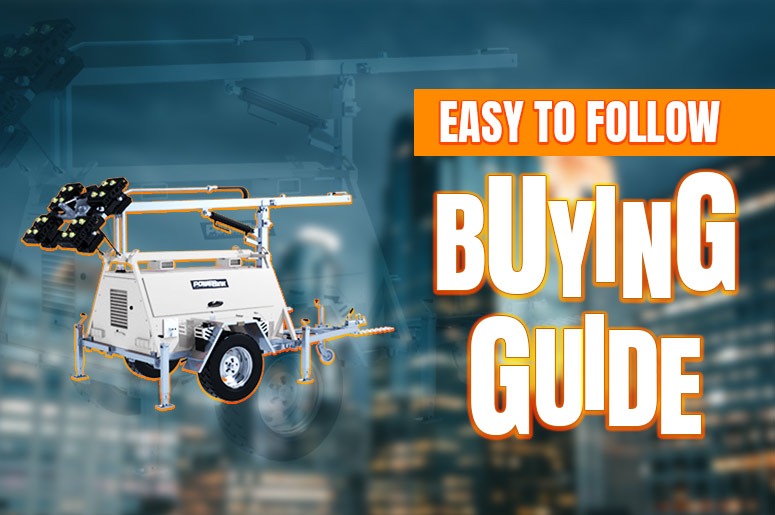 Easy-to-Follow Light Towers Buying Guide
A light tower is an essential asset for businesses that necessitate a remote lighting solution. It is made with high-intensity bulbs, a long foldable mast, its own generator, and a trailer. Light towers are commonly used in mining sites, constructions sites, large-scale outdoor events, parking lots, airports, film shooting, and search and rescue operations. They offer an unmatched level of illumination that can cover several acres of land at once. Moreover, they have wheels that can move through rough terrains and can be transported to any location where they are required. In addition, you can plug in a few electrical devices to the light tower's generator to access extra power. So, they can supplement other generators in remote locations where the power grid is down or unavailable.
If your work requires you to purchase light towers to streamline operations, it shouldn't be hard to find one that can provide your needs. There is a wide array of light towers available today, catering to different purposes and project locations. However, if you are a first-time buyer, there are important things you need to consider. A light tower is an important and long-term investment that costs a lot of money, so you need to choose the right option. Read this light towers buyer's guide to get the right tower for your lighting needs and avoid making a costly mistake.
1. Choose A Reputable Brand
Buying a lighting tower from a reputable manufacturer can guarantee that you are getting your money's worth. Established names may come a little pricier than start-up brands, but they can exhibit proof of quality. Watch out for global brands for light towers such as Powerlink, Generac, SMC, and Allmand. These branded light towers have gone through rigorous testing and will surely be up to industry standards. Their popularity will not only ensure the quality of their products but also ease in maintenance procedures and finding replacement parts.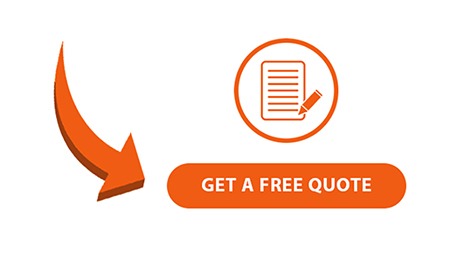 2. Match Your Required Lighting Coverage And Brightness
Light towers come in different sizes and levels of illumination. Usually, light towers can cover areas ranging from 2,000sqm to 8,000sqm and their brightness or lumen capacities range from 75,000 to 250,000. So, choose the right tower that can provide the appropriate lighting for your project. You might also consider its lux, the level of light falling on a surface, which will typically measure from 10 to 20. An experienced electrician or expert from a reliable dealership will be able to help you describe a tower's lighting specs and help you find the right light tower that will match your needs. Just make sure to clearly communicate your requirements and the flexibilities you might also need for future work.
3. Regard Warranties and Dealership Support
When running any machine, sudden malfunctions cannot be avoided. And, when light towers unexpectedly shut down in the middle of your project, they can cause a big disruption and a significant loss of time. This is why service agreements are important. They offer assurance that your manufacturer or dealership will provide an immediate response when you need a replacement unit. By getting a warranty, you have a means of protecting your investment and immediately resume access to a lighting solution.
4. Inspect The Tower's Build
While lighting and brightness capacities are major considerations in buying a light tower, so is durability. Outdoor projects require pieces of equipment that are made of sturdy materials. This prevents damages from too much exposure, especially if it is often moved around. Keep in mind that the cost of your light tower does not end at the point of purchasing it. You need to think about long-term maintenance expenses that come with ownership. The stronger its composition is, the higher the odds that it will last longer. Look for light towers made from non-corrosive materials, sturdy masts, long-lasting bulbs, and thick wheels.
5. Consider Fuel-Efficiency And Eco-Friendliness
When using light towers that operate from a generator, it is important to make sure they are fuel-efficient. You can verify this by looking at the running hours of a light tower's fuel tank. A 120-litre diesel tank, for example, can run for at least 200 hours. Besides that, see to it that your tower lighting uses LED lighting instead of the traditional incandescent or metal halide lamps. Not only does LED consume lesser power, but they are also longer-lasting and cheaper to use. More than that, LED lights have lesser emissions, so using them will be safer for the environment.
Refer to this light towers buyer's guide to find the most cost-effective lighting solution for your large-scale project. Other things you might also want to consider are your budget, as well as the light tower's noise level, automation features, and transportability. Be thorough in your search to get the right equipment that will adequately provide your lighting needs. For assistance and helpful instructions from a reliable industry leader, contact our experts at Genset Hire and Sales Australia. Our products and services can guarantee that your lighting needs will be met, along with significant price and quality advantages. So, if a light tower is just what your project needs, call Genset Hire and Sales today on (08) 9359 1988.