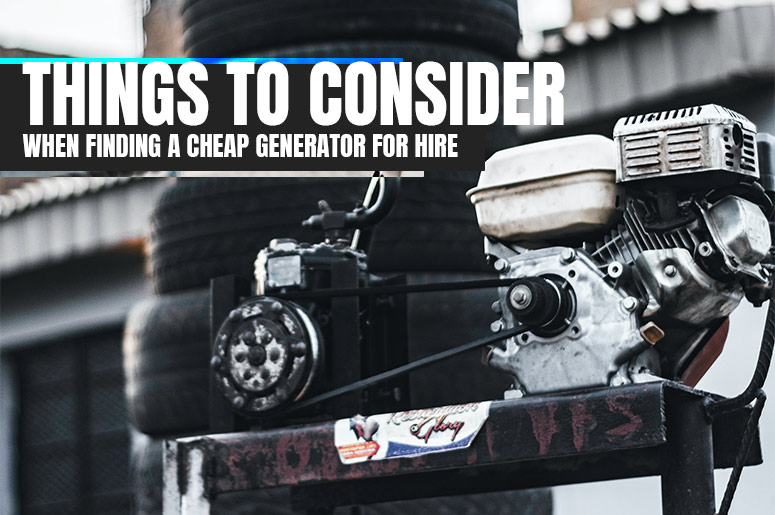 Things To Consider When Finding A Cheap Generator For Hire
Renting a generator is a cheap and effective solution for your temporary and emergency power needs. You get the power your home or business requires without having to spend much money and worrying about installation and maintenance expenses. Moreover, a generator company can offer many options that could suit your ongoing and changing needs. Furthermore, you'll enjoy a free warranty and insurance coverage, and continuous technical support throughout the generator rental period.
When finding a generator for hire, there are many considerations you need to weigh in beyond its price tag. You can only consider the rental cost after you've checked the physical unit and confirmed that its specifications match your power requirements.
No matter how affordable a generator hire may be, it will dangerous if it cannot properly supply your needs. Continue reading to find out what things need to be considered when finding a cheap generator for hire.
1. Location
Location is an important factor in determining which generator to hire. If you need a generator for a remote location, make sure your generator rental partner can provide on-site unit delivery and support. Also, if you need to power a large facility, you're more likely to require more power and a bigger generator. Moreover, the generator you should choose should be able to meet the emission and noise regulations in your area.
2. Appliances And Equipment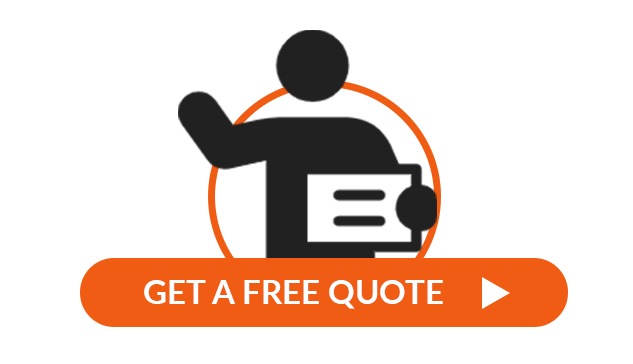 If you only need to generate power for a few domestic appliances like refrigerators and furnaces, then a small home generator producing a few thousand watts should be enough. But, if you need the generator for a large-scale business operation with multiple heavy-duty machines, you're going to need a bigger unit that can produce wattage into the kilowatts. Identify which equipment you plan to run on generator power and total up their wattages to find the generator size that's perfect for you. Getting the wrong size of a generator can cause damage to your electronics, appliances, and equipment. Seek help from an experienced electrician or your generator rental company to accurately find the generator size you need.
3. Reserve Or Surge Capacity
Some machines require more wattage to start than they do to run. So, you need to make sure the generator hire can handle it. Beyond getting the sum of all the power you need to power your essential electrical items, you also need to make allowances for power surges and increased demands. To be safe, add 25% to your total wattage requirement and size the generator accordingly.
4. Voltage
Together with the generator's wattage, you also need to check its voltage level. By choosing a high voltage generator, you will get more power and a stronger electric current. Over distance, a lower-voltage generator loses a significant amount of power during transmission. But, with a higher-voltage generator, you will be able to considerably reduce your power wastage. However, you shouldn't be picking out a generator hire without first checking your power voltage needs. If the generator's voltage is too low, your appliances and electronics could melt or malfunction. And, if its voltage is too high, your machines will run too fast and too high, shortening their lifespan.
5. Phase Type
Generators are either single-phase or 3-phase. For home and business applications that don't require more than 240 kilowatts of power, a single-phase generator is sufficient. However, if you are renting a generator for industrial usage, you'll need a higher output source like the 3-phase generator. Single-phase units are recommended for low-power appliances and equipment such as computers, televisions, lighting systems, refrigerators, and modems. On the other hand, if your system involves space heaters, cooling, air ventilation, elevators, large electronics, and heavy-duty equipment, a 3 phase power generator should suffice. If your business requires a continuous power supply, a 3-phase generator can help you avoid losses and business-critical liabilities.
6. Load Type
Different load types have different requirements for your generator. Find out whether your power demands will involve motor, lighting, resistive or reactive loads. Also, determine if all your electrical equipment will be powered at once or if varying loads will come on at separate times. Too many motors coming on at once will make a huge demand on your generator and could lead to a significant voltage drop and permanent equipment damage.
Keep these things in mind when finding a cheap generator for hire. These factors will help you get the most out of your rental payment and avoid equipment malfunction and property damages. When picking important rental power devices such as generators, safety and efficiency should always precede price. Before you start looking for a generator hire near you, make sure to learn and understand your power requirements first. You could be choosing a big generator believing you're getting a good deal when all you really need is a portable generator or a small generator hire.
To choose the best generator hire for your home or business facility, speak with our industry experts at Genset Hire and Sales Australia. Our experienced professionals can help you assess your power needs and recommend the best generators at affordable rates that will perfectly suit your location and situation. We also offer other equipment that will guarantee that all your power requirements will be sufficiently met, especially during emergencies. To learn more about our products and services, call Genset Hire and Sales Australia on +61 08 9359 1988.