Genset Hire and Sales Australia offers a wide range of industrial fuel tanks:
SELF-BUNDED AVIATION FUEL STORAGE SOLUTION – 1,000 – 100,700 LITRES
SELF-BUNDED FUEL STORAGE SOLUTION – 1,000 – 10,000 LITRES
SELF-BUNDED BULK FUEL STORAGE SOLUTION – 11,240 – 107,200 LITRES
Industrial Fuel Tank – Aviation Tanks Australia
When operating a business that requires safe storage of fuel and other dangerous liquids, you need to be aware of the importance of having an industrial fuel storage tank. These tanks are standards-certified containers that allow you to store flammable liquids on-site, with lesser safety risks. A good fuel storage task will keep the hazardous substance in, prevent any spills and leaks, and restrict evaporative emissions. They're also manufactured to meet industry standards. So, you have lesser chances of accidents, losses, and damages within your work site.
Aside from safety reasons, a fuel storage tank is a wise investment because they're cost-efficient. You won't have to spend time and money to refuel your vehicles and equipment outside your business premises. Most of these tanks can hold up to 110,000 litres, which allows you to store fuel according to your daily or weekly requirements. They also come in different types, so you can choose which one is more appropriate for your business. On top of that, they're mostly easy to install and relocate.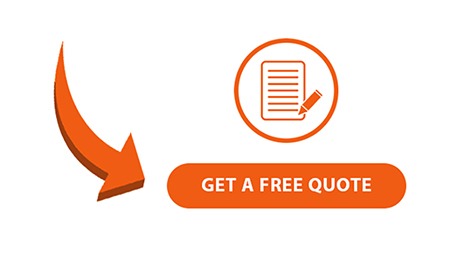 Genset Hire And Sales Australia Offers Quality Fuel Storage Tanks
When it comes to fuel storage, you should never take any chances. Spills and contamination could quickly turn into a disaster. You could lose thousands of dollars worth of assets or your employees could get into serious or fatal accidents. While upfront costs for industry-compliant tanks may come at a higher price, it's a worthy long-term investment you'll never regret.
At Genset Hire and Sales Australia, we understand that fuel storage is a critical part of streamlining your business operations. We also know that safety when storing fuel on-site is a top priority. This is why we are distributing only the safest, most reliable fuel storage tanks from a trusted tank manufacturer. Our products from F.E.S. fuel tanks are manufactured with the most robust materials to guarantee uncompromising quality. They're also meticulously designed, long-lasting, and easy to use and maintain.
Aviation Tanks
Aside from considering its size, finding the right aviation fuel tank requires expertise and the right combination of dispensing equipment. At Genset Hire and Sales Australia, we make sure our aviation tanks not only comply with Australian fuel storage laws but also meet all the safety requirements unique to your needs. So, whether you're on a farm in a remote location or a busy airstrip at a big plant or company compound, you can be absolutely sure that we can give you the right aviation tanks and fuel management systems. What's more, our 100% stainless steel aviation tanks are baffle-free and coated. So, you'll never have to worry about the integrity of your tank and the safety of everyone and everything around it.
Bloc Tanks
If your business requires you to hold over 1,000 litres of fuel at a time, you'll need a reliable bunded fuel storage solution. Our F.E.S. Bloc Tank range is a fitting solution for a safe, flexible, and efficient way to store and dispense smaller quantities of fuels or lubricants.
These small self bunded cubes can store smaller volumes of fuel up to 10,000 litres, without the need for construction and site preparation work. Their size makes them flexible and easy to move, and you can put them next to essential equipment that requires frequent refuelling. And, because it is manufactured by F.E.S. Tanks, our Bloc tanks are durable, safe, and fully compliant with all Australian regulations.
Grande Tanks
The F.E.S. Tanks Grande range is a premium fuel storage solution created for harsh operating environments. These large tanks can hold fuel and lubricants up to 110,000 litres. They feature pressed corners, a reinforced top, and a curved tank roof finish. So you are getting strength along with a greater storage capacity. They also have a built-in pump bay design that allows fast and flexible fuel storage and management. Beyond that, our Grande tanks are constructed to international ISO container footprints with a container locking system, making them secure and easy to transport.
At Genset Hire and Sales Australia, you can be sure that you are getting a tank made to the highest standards of quality, compliant with the industry's stringent specifications and Australia's fuel storage laws. Our team has a wealth of knowledge and experience in proper fuel storage and management. You can rely on us to understand your business needs and help you find the perfect fuel tank. Get in touch with our industry experts for no-obligation advice today.