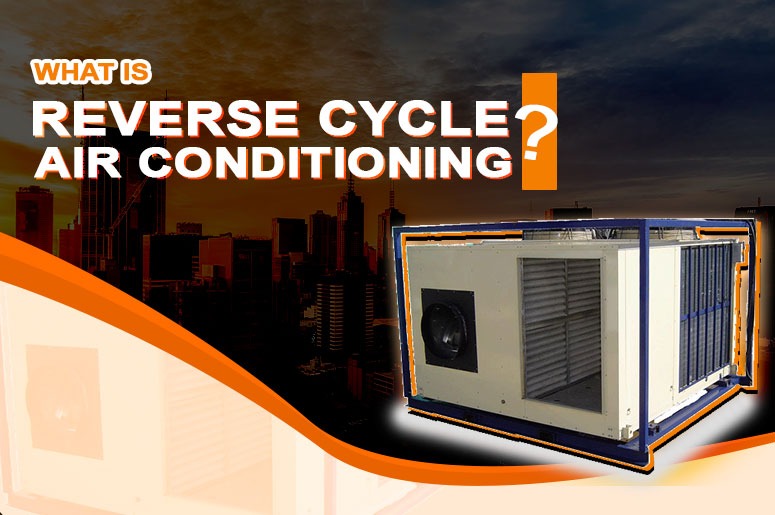 What Is Reverse Cycle Air Conditioning?
Australia is a land of climatic extremes with temperatures varying at many points of each year. Summers are often very long, hot, and dry, and winters get too chilly for comfort. So, while a cooling system can help improve indoor air quality in hot seasons, it can't give comfort in the cold. Although you can buy a heater and cooling system, having two devices is costly and takes a lot of power. If you want a better solution, you'll need to acquire reverse cycle air conditioning.
So, what is reverse cycle air conditioning? Reverse cycle air conditioning is an efficient, adaptable, and flexible system of air conditioning that allows you to either cool or heat your home using the same machine. As its name suggests, reverse cycle air conditioning works by reversing the refrigeration cycle. It also involves using the simple principle of heat absorption. The process starts with the liquid refrigerant entering an external coil, absorbing heat from the air outside. From there, the compressor converts this low-temperature, low-pressure refrigerant into a high-pressure, high-temperature gas for the condenser. With the refrigerant in its gas state, the condenser uses a fan to move hot air and warm the room. And, if you want to cool down your home, the reverse cycle air conditioner simply reverses the flow of the refrigerant.
Advantages Of Reverse Cycle Air Conditioning Systems
1. Low Running Cost
Many people think that having a reverse-cycle air conditioning system is expensive. The truth is, while conventional heaters and air conditioners may have lower upfront prices, reverse cycle air conditioners are cheaper to run. Unlike conventional heaters that have to generate their own heat energy, such as burning gas, reverse cycle air conditioning uses the heat from the air outside, making them more energy-efficient. They also offer a two-for-one function, acting as a heater and an evaporative air conditioner, so you don't have to buy two separate machines. With a reverse cycle air-con, your power bills could be reduced by about 30%.
2. Air Purification
Reverse cycle air conditioning systems do more than just heat or cool your home. Most split-system air conditioner systems also come with built-in purifying filters. They catch dust and other airborne particles, allowing only fresh and clean air to stay inside your home. Some systems even eliminate foul odours, bacteria, and viruses. This is especially helpful for homes with babies or people suffering from asthma and allergic rhinitis.
3. Environmentally Friendly
Another astounding quality of reverse cycle air conditioning systems is that they are less harmful to the environment. They tend to produce only one-third of the greenhouse gas emissions usually emitted by standard electric heaters. Modern systems also use the new R32 refrigerant which has a 66% lower global warming potential factor than the commonly used R410A refrigerant.
4. Less Noise
Beyond keeping providing a pleasant climate and cleaner air, reverse cycle air conditioning also increases your comfort level by producing low noise levels. While any device made of metal is prone to make noise, reverse cycle air conditioning units make lesser noise than traditional cooling and heating systems. This allows you and your family to relax better and sleep more soundly at night.
Reverse cycle air conditioning is an excellent choice if you want to be able to cope with the Australian climate, save money, and ensure a healthy environment. Their prices may be higher than what you'd expect. You'll also have to pay for the reverse cycle air conditioner installation costs. But, their dual functionality and many advantages can offset their initial costs. Nevertheless, make sure to buy the right reverse-cycle air conditioning system that will fit your home.
Many similar products offer additional attractive features, but they might not provide the same reverse cycle air conditioner efficiency and advantages you need. Find a reputable distributor like Genset Hire and Sales Australia to ensure you are getting your money's worth. We also offer home and commercial generators, load banks, and other functional equipment that will keep you productive and comfortable. More than that, we can provide you with excellent customer service and prompt technical support. Call us now on (08) 9359 1988 for further information on our products and services.